Gasoline Gas (LPG-CNG LNG) Bi-fuel Vehicle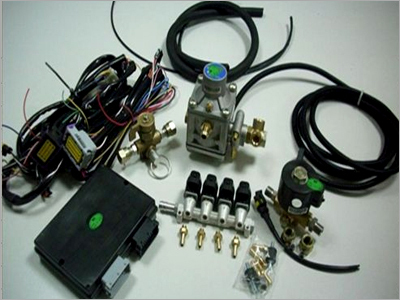 Gasoline Gas (LPG-CNG LNG) Bi-fuel Vehicle
Gasoline Gas (LPG-CNG LNG) Bi-fuel Vehicle
The Bi-fuel System for Gasoline Vehicle is an ECU intelligent electric control, positive pressure, multipoint sequential injection system. It can smoothly and freely switch from gasoline to gas or from gas to gasoline.
The software embedded in ECU manages the quality of gas and gasoline flowing into the engine accurately, with the gasoline injector self-clean function. The vehicle after installation of the system has better exhaust emission, performance, and saving cost.
Advanced - Electromechanical integration technology, unique design, strong power, Gasoline injector self-clean function.
Safe - Positive pressure gas injection without backfire.
Economical - Save more than 50 percent fuel cost,and recover investment in 4 to 6 months.
Environmental Protection - Improving exhaust emission, Reducing black smoke.
SHENZHEN HJ TECHNOLOGY CO. LTD.
315 Room, 211 Building, Tairan 4th Road, Futian District,Shenzhen - 518040, Guangdong, China